An area dedicated to Softub has just opened its doors in Wijnegem in a brand new modern and clear space, on the first floor of the Noppe Zwembaden extended showroom, facing the shopping center.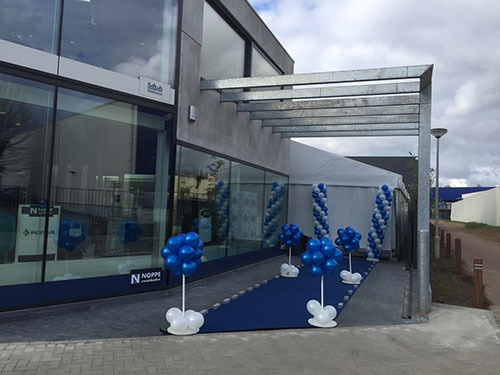 On April the 23rd 2016 it was the big opening of this new Noppe Zwembaden extended showroom in Wijnegem, the Softub concept store is located on the first floor of this brand new space to discover. In this new concept store you have the opportunity to visualise the Softub in real situation.
The Softub of all sizes, from Sportster (1 to 2 persons) to the Resort (5 to 6 persons) are displayed with the different surrounds in a large modern and clear space, very industrial style, of 110sqm, with large windowns and an exterior terrace.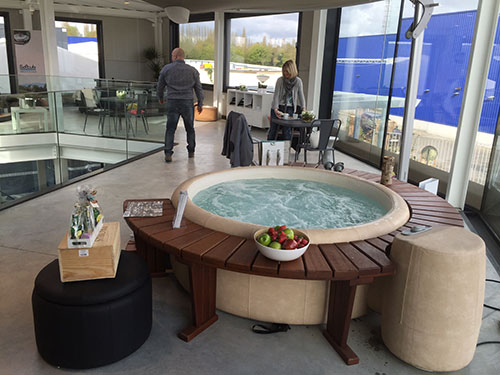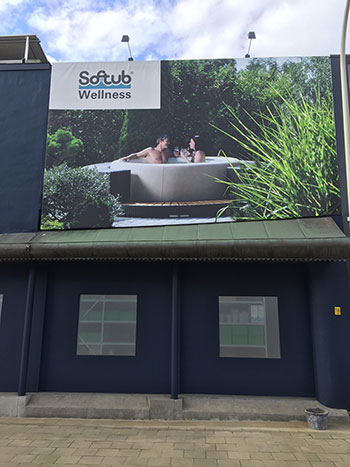 On the terrace, a Softub Sportster with a Newport stepper rattan surround is displayed under a beautiful round glass cover, this enables to check the space size.
Thanks to the light weight of the Softub, the concept store will be modified regularly to show the multiple possibility of coulours and surrounds combinations.
Softub team will be happy to provide all informations that you wish to know about these products.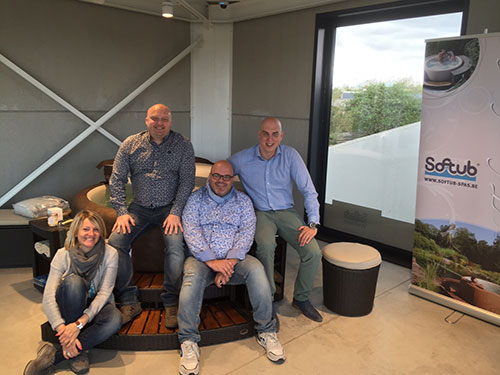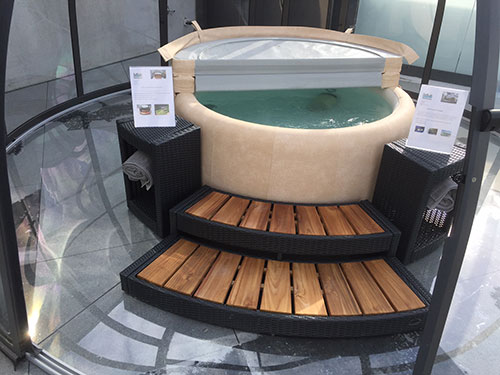 Practical info:
During the season the showroom is open from Monday to Friday from
8.30 à 18.00 and Saturday from 10.00 to 16.00 or on appointement.

Address : Krijgsbaan 36, 2110 Wijnegem (1er etage Noppe Zwembaden)