Winners of the 2016 British Pool & Hot Tub Awards have been revealed at the industry gala evening, held during SPATEX at the Ricoh Arena, Coventry (31st January 2016). Rebranded in 2015, the first SPATA award recipients were in 1978 and the first BISHTA awards were won in 2008.
Hosted by the British and Irish Spa and Hot Tub Association (BISHTA) and the Swimming Pool and Allied Trades Association (SPATA) this awards evening brings the two UK industry trade associations together as a joint event, showcasing the wet leisure industry with the best examples of design, construction, installation and innovation. An annual opportunity to promote these exciting projects to the consumer and trade press, while providing award winners with an endorsement that can bring fantastic kudos. The event was also an opportunity for the Institute of Swimming Pool Engineers (ISPE) to re-present their 2015 awards.
Chris Hayes, Managing Director of both BISHTA and SPATA, says, "We congratulate all the winners of this year's British Pool & Hot Tub Awards. BISHTA represents 111 specialist hot tub companies and SPATA represents 173 companies. We set a high standard for our judges from across both the pool and spa industry to score each entry on visual impression and technical merit. This means that an award won at the British Pool & Hot Tub Awards is very well deserved, and ownership of at least one awards stands as a strong endorsement to consumers of the standard of work a winning company offers. Each year, the outstanding quality of submissions creates stiff competition. The high quality of the entries provides a fantastic opportunity for showcasing what our members can do for their customers and reinforces why it is so important to choose a BISHTA or SPATA member to turn a dream into a winning project. The publicity generated from the awards evening helps to promote consumer awareness, to generate demand for products and services to kick start the new year.
There is the added bonus that BISHTA and SPATA winners are also eligible to be entered into the EUSA European Pool and Spa Awards".
The awards evening is held alongside SPATEX, the big UK Pool, Spa and Wellness Show, an event that sees companies from across the UK and overseas, gather to exhibit their finest products and services, along with promoting themselves and networking with colleagues. The Show celebrated its 20th anniversary show at the Ricoh Arena, Coventry from 31st January to 2nd February 2016.
Chris Hayes commented further, "This year the show has exceeded our expectations, having sold out much earlier than expected. Once again this has led to the show expanding the size and in the third year of being in Coventry, this is an amazing achievement by the SPATEX team. The Ricoh Arena offers purpose-built facilities, which have given us the opportunity to make the show even bigger and better for our exhibitors and visitors and our plan is to continue with this expansion in the coming years."
The 2016 BISHTA award winners were:
Residential Hot Tub Below £7,000
| | | |
| --- | --- | --- |
| | | |
| Gold: Oyster Pools & Leisure | Silver: Hydropool UK | Bronze: North Spas |
Residential Hot Tub £7,000 to £14,000
Gold: Euphoria Lifestyle

Joint Silver:

Oyster Pools & Leisure

Joint Silver:

Complete Spas

Bronze:

Oyster Pools & Leisure
Residential Hot Tubs £14,000 and Over
| | | |
| --- | --- | --- |
| | | |
| Gold: North Spas | Silver: Euphoria Lifestyle | Bronze: Complete Spas |
Residential Hot Tubs in an Overseas Setting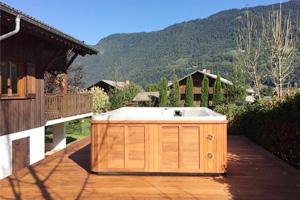 Swim Spas and Exercise Pools
| | | |
| --- | --- | --- |
| | | |
| Gold: Castle Hot Tubs | Silver: Hydropool UK | Bronze: Oyster Pools & Leisure |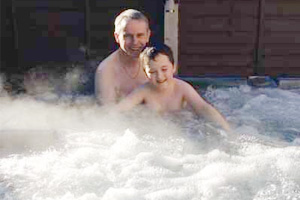 Best Hot Tub in a Holiday Setting
| | | |
| --- | --- | --- |
| | | |
| Gold: Castle Hot Tubs | Joint Silver: Oyster Pools & Leisure | Joint Silver: North Spas |
| | | |
| --- | --- | --- |
| | | |
| Gold: Hydropool UK | Silver: Oyster Pools & Leisure | |
| | | |
| --- | --- | --- |
| | | |
| Gold: Euphoria Lifestyle | Silver: Hydropool UK | Bronze: Hot Tub Suppliers |
The 2016 SPATA award winners were:
Residential Above Ground Pools under £15,000 (sponsored by Plastica)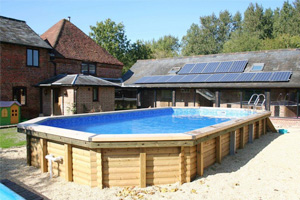 Residential Outdoor Pools up to £40,000 (sponsored by Plastica)
| | |
| --- | --- |
| | |
| Gold: New Dawn Pools | Silver: Oyster Pools and Leisure |
Residential Pools over £40,000 & under £75,000 (sponsored by OASE)
| | | |
| --- | --- | --- |
| | | |
| Gold: Cresta Leisure | Silver: Spruce Pools | Bronze: Cresta Leisure |
Residential Pools over £75,000 & under £125,000 (sponsored by Pollet Pool Group)
| | | |
| --- | --- | --- |
| | | |
| Gold: XL Pools | Silver: Spruce Pools | Bronze: Tanby Pools |
Residential Pools over £125,000 (sponsored by Fi-Clor)
| | | |
| --- | --- | --- |
| | | |
| Gold: Origin Leisure | | |
Residential Indoor Pools up to £100,000 (no sponsor)
| | |
| --- | --- |
| | |
| Joint Gold: Origin Leisure | Joint Gold: Jetform Swimming Pools |
| | | |
| --- | --- | --- |
| | | |
| Joint Silver: Origin Leisure | | Bronze: XL Pools |
Residential Indoor Pools between £100,000 and £200,000
(sponsored by Astralpool UK)
Gold: Rockingham

Swimming Pools

Silver: Whitewaters

Joint Bronze:

Origin Leisure

Joint Bronze: Tanby Pools
Residential Indoor Pools over £200,000 (sponsored by Golden Coast)
Gold: (joint entry) Aqua-Blue

Designs & David Hallam

Silver: Rio Pool Construction Co.

Bronze: New Dawn Pools
Special Requirements Pools (sponsored by Heatstar)
| | | |
| --- | --- | --- |
| | | |
| Gold: Cheshire Wellness | Silver: XL Pools | Bronze: Cheshire Wellness |
Commercial Pools (sponsored by Astralpool UK)
| | | |
| --- | --- | --- |
| | | |
| Gold: Alba SB Pools | | |
Overseas Commercial Pools (no sponsor)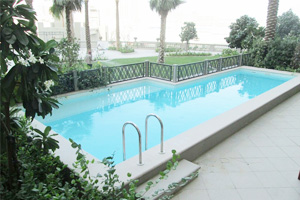 Overseas Residential Pools (no sponsor)
| | | |
| --- | --- | --- |
| | | |
| | Silver: Belhasa Projects | Bronze: Belhasa Projects |
Refurbishment Pools (sponsored by Golden Coast)
| | | | |
| --- | --- | --- | --- |
| | | | |
| Joint Gold: Grayfox Swimming Pools | Joint Gold: Tanby Pools | Silver: Tanby Pools | |
Inground Residential Spa (sponsored by Fi-Clor)
| | |
| --- | --- |
| | |
| | Silver: Cheshire Wellness |
Inground Commercial Spa (no sponsor)
| | | |
| --- | --- | --- |
| | | |
| Gold: Cresta Leisure | Silver: Cheshire Wellness | Bronze: Centurion Leisure |
Sustainability Award (sponsored by Calorex Heat Pumps)
| | | |
| --- | --- | --- |
| | | |
| Gold: Whitewaters | | |
The Peter Geekie Award for Retail Excellence (sponsored by Certikin International)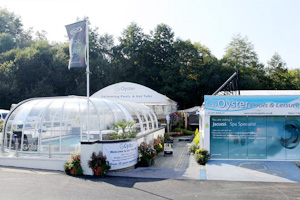 Gold: Oyster Pools & Leisure
Paul Kite Award for the Pool Star of the Year (sponsored by Nsure)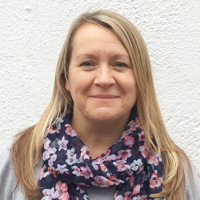 Winner: Anita McArthur (Tanby Pools)
The Dick Millward Trophy for Pool Contractor of the Year
Joint Winners: Cresta Leisure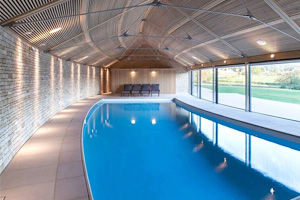 Winner: (joint entry) Aqua-Blue Designs & David Hallam