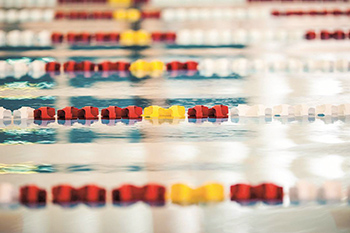 Anti Wave equipment was first used at the Munich Olympic Games in 1972, and has been used in many top level competitions since such including the Sydney 2000 Olympics, the 2012 FINA Swimming World Cup Beijing, and the 2014 Glasgow Commonwealth Games.
The company can rely on a long experience with over 45 years of high quality products, service and innovation.
Designed in Australia to suit the toughest conditions, its products are world-renowned for their design, quality and durability.
2015 has been a big year for the company, with the opening of its Jebel Ali, UAE facility, for production and distribution throughout the Gulf States.
It now has production in 8 countries.
The patented products and designs it offers include performance swimming racing lanes and storage reels, competition water polo goals and equipment, high performance swimming starting blocks, custom pool bulkheads and swim walls, overflow pool gratings, stainless steel pool fittings, leisure equipment and more.
Anti Wave has a wide distribution network throughout Europe.