One of RENOLIT ALKORPLAN's public swimming pool renovation projects has received the "2015 Pool" prize, awarded in Hungary and recognised throughout Europe, in recognition of the manufacturer's liner.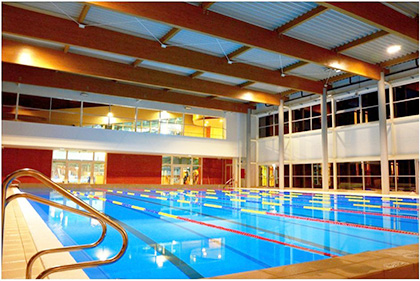 The award was given for an indoor pool located to the east of Budapest in one of the most important sports centres in the country. Apart from a perfectly aesthetic design, the award was in recognition of three criteria:
1. The use of the brand's best anti-slip membrane
RENOLIT ALKORPLAN's anti-slip membrane is recommended for installation in slippery areas, both inside and outside the pool, and prevents falls and accidents.
The membrane complies with current regulations on the skid or slip resistance (Rd) of surfaces (Council Directive 89/654/EEC), even going beyond them. Indeed, over the entire manufacturer's range, our reinforced anti-slip membrane is of the highest quality and a cut above the rest. The liner incorporates a special lacquer that prevents the premature ageing of the membrane.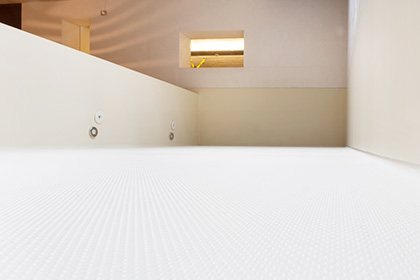 2. A swimming pool suitable for all types of public
RENOLIT ALKORPLAN 2000/3000 membranes are protected on their upper surface by a special protective coating whose main function is to prolong the life of the membrane. This secret lacquer formulation contains a high concentration of UV absorbers which are effective protection against sunlight, the effects of time and the weather.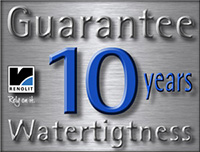 This lacquer is recommended for indoor pools because it prevents the growth of bacteria and fungi, is better at repelling dirt, facilitates cleaning, protects against scuffs and scratches and UV rays, and slows down premature ageing.
3. 10 year Watertight Guarantee
This reinforced membrane adapts to any material and can be cut to irregular shapes. It can be installed in half the time of other systems, and requires minimal maintenance. RENOLIT ALKORPLAN comes with a 10 year Watertight Guarantee.