The City of Miami has been promoting energy conservation for years, and finally got the recognition that they deserve in a great new project at Gibson Park. The project has been selected as the Most Outstanding LEED Public New Construction (NC) Project in South Florida.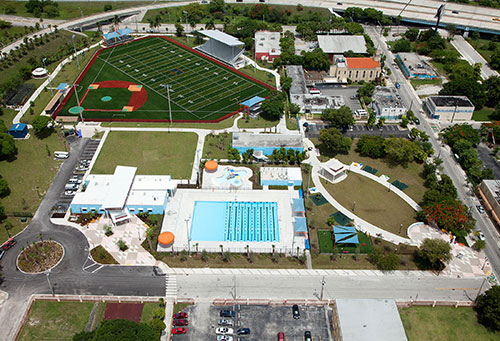 LEED, or Leadership in Energy & Environmental Design, is a well established international green building certification program that recognizes best-in-class building strategies and practices. To receive LEED certification, building projects satisfy prerequisites and earn points to achieve different levels of certification (Certified, Silver, Gold, or Platinum).


The project includes a wide variety of amenities for all the family. Structures include an athletic field, stadium, recreational building, Health Beat Vita Course fitness course and two Myrtha stainless steel pools: a 34×22.90×0.90-1.50m lap pool with learn-to-swim area and a free form tot pool, variable depth 0.00-0.20m, which surface is 97sm.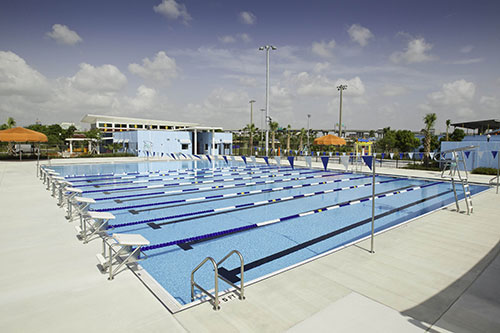 Myrtha Pools added an important contribution to the achievement of the "Gold" certification: in fact specialized studies prove that building a 50x25m Myrtha pool can save approximately 45% of the greenhouse gas (CO2) when compared to traditional concrete construction and more than 30% when compared to a welded steel pool.