Hanovia has supplied the specialist ultraviolet (UV) disinfection equipment for the Westin Resort's 'Heavenly Spa' in Bali, Indonesia.

The luxurious Heavenly Spa includes wet treatment rooms with steam showers, a hair salon, an indoor lounge, and separate male and female wet areas with salt saunas, aroma steam baths and vitality pools.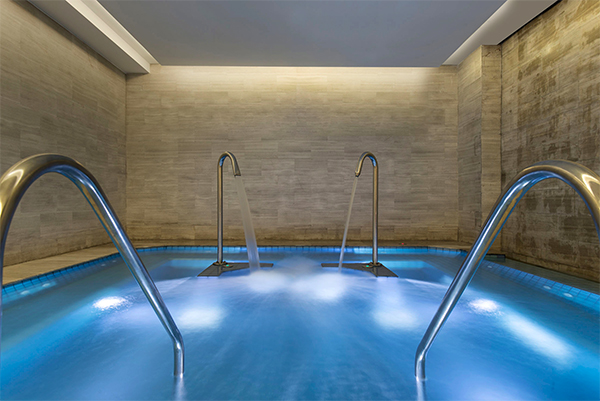 The pool at Westin Resort's Heavenly Spa in Nusa Dua, Bali


Based on its extensive experience providing UV systems to high-end spas, Hanovia was selected by the main contractor, Barr+Wray, to provide the UV disinfection system. Barr+Wray also installed equipment for the pool plant and pool attractions, as well as the salt saunas, aroma steam baths and VIP steam showers. The Hanovia system features an automated wiping feature that cleans the system and prevents the build-up of residues on the UV lamp.

UV destroys harmful micro-organisms in the water, enabling controlled chlorination that avoids adverse dosing, and breaks down the irritant chloramine by-products of the treatment process. This ensures the air around the spa is clear, without the industrial 'chlorine' smell often associated with heavily chlorinated water, and also ensures less wear and tear to building structures from unwanted chlorine by-products. UV technology also saves operators money, reducing the amount of chlorine required, while making the backwash water discharge more environmentally friendly.
Completed in December 2013, the Heavenly Spa is already winning awards. It was voted Country Winner in the Best Luxury Wellness Spa in the 2014 World Luxury Hotel Awards and also came in as a finalist in the Best Luxury Day Spa category.