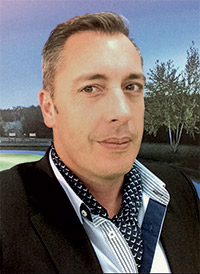 Emmanuel HEULLAND
Sales Manager -
BIODESIGN France
In 2014, PISCINES ECO CONCEPT, a company dedicated to the development of BIODESIGN, was established in France.
The company was founded to develop the Biodesign business model and adapt it to the needs of the French market.
In just a few months, the highly skilled management team, led by Mr. Reverdy – already a successful entrepreneur – and supported by the commercial and technical expertise of the Sales Manager, Mr. Heulland, has created a sales and operations organisation that can offer the French market the same opportunities and services that contribute to the economic and professional growth of the Biodesign franchise model throughout the world.