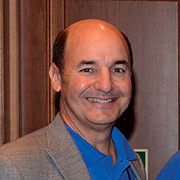 Manny Perez de la Mesa
Pool Corporation has completed a transaction that will expand its global presence into Australia. In a multi-faceted deal, POOLCORP purchased a majority interest in Pool Systems Pty. Ltd. (Pool Systems).
This Brisbane-based company is a distributor of swimming pool and spa equipment, accessories and leisure products throughout Australia. As part of this transaction, Pool Systems acquired Niagara Pool Supplies (Niagara), a Sydney-based distributor of pool products.
Manny Perez de la Mesa, POOLCORP's President and CEO declared: "We are excited by the opportunities this transaction presents. This is an important investment in the large Australia pool market. Pool Systems has a national presence, broad market penetration and is an established distributor with proven sourcing relationships. Niagara is a longstanding distributor of pool products in New South Wales and its distribution relationships will be a key to our success in this new venture. This is a chance for us to pursue the opportunity to provide value as a value-add distributor and build a network to serve professional trade and retail customers."