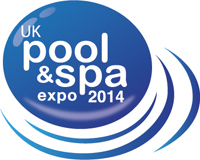 The Seminar program is published for the show next week which will play host to an International collection of experts from a number of fields in the pool and spa sector.
Seminar Space 1

Seminar Space 1

Seminar Space 1

Thursday 20th

10.30-10.45 - ITS Europe

11.15-12.00 - RoSPA

12.15-12.35 - Pool I.D.

14.00-16.00 - Dryden Aqua

10.30-15.45

Gecko

09.00-17.00

NSPF CPO Course

Friday 21st

10.30-10.45 - ITS Europe

11.15-12.00 - RoSPA

12.15-12.35 - Pool I.D.

13.00-13.30 - CIMPSA

14.00-16.00 - Dryden Aqua

10.30-15.45

Gecko

Friday 21st

10.30-10.45 - ITS Europe

12.15-12.35 - Pool I.D.

14.00-16.00 - Dryden Aqua

10.30-15.45

Gecko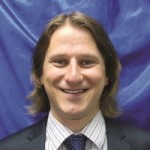 From ITS Europe, Maris Eagle will be talking about the highlights of the iDip, an innovative handheld photometer to communicate with a smartphone.

Maris has managed the European division of ITS and participated in new product development for the last 4 years; he will be showing us how the iDip can be customised and presenting the benefits of the products GPS capability, use of latest technology and convenience and accuracy amongst others.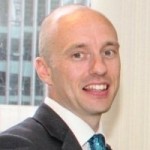 David Walker is the leisure safety manager for RoSPA, leading on the development of policy and advice for RoSPA members, and networks. Heading up the investigation of water and leisure incidents for RoSPA. In addition to this role he provides executive support to the National Water Safety Forum, and is closely involved with the Water Incident (drowning) Database.

David will be asking the question: Drowning – Can we get to zero harm in spa and pools?
Although rare, drowning in and around the home and at leisure facilities such as hotels and gyms continue to be a burden. This talk explores some of the recent trends and highlights key lessons that designers, managers and parents can apply. We will look at experiences from UK swimming pools, which for the first time, in 2012, reported zero deaths in lifeguarded pools, what the Australian and French approaches of using mandatory fencing and regulations have taught us, and finally what we could and should reasonably do to reduce harm further in the UK.


Steve Cooper and Theo Millward from Pool I.D. will be tackling the subject of the future of water testing and how the latest innovation in water testing can dramatically improve water quality.
Steve Cooper worked for several key water analysis equipment manufacturing companies over the last 23 years and is well known in the industry. Currently working at bringing innovative Pool-i.d. Group test equipment to a global distribution network. He is also credited as co-inventor of the awarded PrimeLab project.
Theo Millward joined STA as Head of IT / Marketing in 2012. Having revolutionised how members and partners manage their leisure operations with the creation of STAadmin.co.uk, a truly revolutionary product for the industry, Theo was promoted to Operations Director in late 2012.
Having quickly established an international client list, Theo has propelled STA to become one of the leaders in leisure services with an enviable suite of engaging products that are rapidly becoming the benchmark around the world.

In this session discover how the latest cloud based internet technology and digital sensing innovations are improving both accuracy and speed of response in all types of water testing.


Dr Howard Dryden is the founder and managing director of Dryden Aqua Technology, responsible for heading up all research and development in Dryden Aqua.
Dr Dryden is a Marine Biologist specialising in the molecular sieve ion exchange filtration of water using natural zeolitic sand filtration media. He will be giving a talk on the biology of water treatment and the Dryden Aqua DAISY system.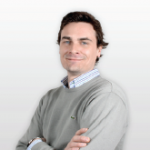 Mathieu Robitaille is Gecko Depot's technical seminar leader and will be running a training program at the event for the in.y series spa series technical control.

Mathieu, who has a background in electronics, has been with Gecko for over 10 years and has been performing seminars for the past 4 years. Mathieu has been a repair technician, technical support representative and application specialist and is currently responsible for business development at Gecko Depot, Gecko's After-Market division. Through his electronics background and career path at Gecko Mathieu has accumulated a wealth of detailed and applied knowledge of Gecko products. Try him out during the Q&A, for every Q he will have an A!

The in.y-series is the service spa pack of choice. It is a modern and fully integrated spa control platform. The versatility, the mechanical and electrical connectivity and the compact footprint make it the generic replacement pack of choice. This seminar will introduce you to the features of the product, the different components of the service bundles, teach you how to replace an existing spa control by an in.y, how to configure an in.y and how to troubleshoot. The in.y is compatible with a host of keypads and upwell accessories such as integrated audio, internet control and automated sanitation. Gecko will give you an in-depth introduction to the most common keypads and accessories.

Rounding off the offering at this year's show is the National Swimming Pool Foundation's Certified Pool Operator Qualification Day. For those who have signed up and completed the two days of online training, they will have the expertise and guidance of Tony Bell, one of NSPF's instructors who has qualified over 200 individuals since 2010. An enthusiastic master and student, Tony has recently enrolled for another degree course in Aquatic engineering to further his knowledge. The day will include Practical training in clarity/bacteriological & chemical water quality, breakpoint chlorination, effects of corrosive & alkaline water, calculating levels of disinfectant in mpl, calculation of saturation index, protection against diseases in pool water and many other aspects of pool maintenance.
To sign up for this essential qualification visit www.ukpoolspa-expo.co.uk or call 01483 420 229.