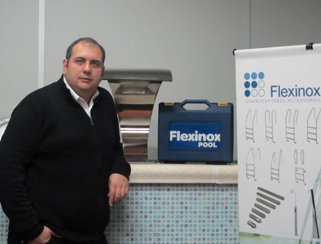 FLEXINOX has just appointed its new International Sales Manager. Xavier Garcia graduated from the Faculty of Philosophy in Barcelona, after completing a course in Sales Management and Marketing at EADA.
Well experienced, he worked for 10 years in the electronics retail market.
After joining FLEXINOX in 2008 as Sales Manager for the Spanish, Portuguese and South American markets, he subsequently also managed the Italian and Moroccan market and the markets of the Baltic countries for the Spanish company.
His scope of activities has therefore widened significantly, as he will now be in charge of countries all over the world that deal with the company.