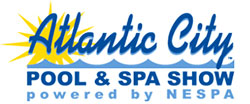 Atlantic City is counting down the hours before the imminent start of Pool & Spa Show from 28 to 30 January 2014! It's an opportunity for professionals of Pool and Spa industry to come and meet us on-site, to prepare their next presence in our international issues of Le JUSTE LIEN.
Our Special issue of Le JUSTE LIEN, in English language
will be distributed for free in the aisles of the Show.
You will be able to join Michele RAVIZZA, our correspondent present at the Show,
by phone: + 420 602 25 29 68,
by email at [email protected]%20
and on skype at: mikirav