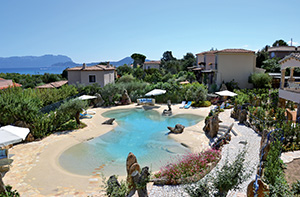 Biodesign has revolutionized the swimming pool market, distinguishing itself over the past 5 years with its rapid growth, both in the Italian market and at an international level.
The aim of the project is to promote the Biodesign brand and its technology, both within Spain and throughout the world.
All of the elements are covered in the project, which offers different levels of partnership: from a simple distribution agreement to the granting of production and distribution rights, to a long-term exclusive contract. With the establishment of various different business units, master franchisees can avail of a network throughout the country, make direct contact with suppliers, optimize the transport of raw materials, and increase the operating margin necessary to develop their sales network.
The company has developed a comprehensive set of procedures and documentation through which to transfer their know-how and expertise: operating manuals, technical/sales training documentation, marketing tools/strategies, installation manuals, warranties and contracts.