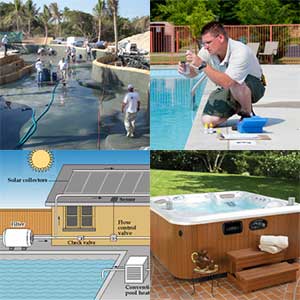 In an effort to continue to meet and exceed the specific needs of advanced pool/spa builders, the Association of Pool & Spa Professionals (APSP) is offering a new line-up of programs at the 2013 Int'l Pool | Spa | Patio Expo. These programs are the centerpiece of the Expo's stellar line-up of educational offerings offering industry professionals technical hours to achieve their career certifications.
The APSP Pool & Spa Construction Course (PSCC) is a comprehensive three day program for builders and designers who want to build quality and energy efficiency into their designs and installations and for experienced pool contractors who want to enhance their technical expertise and build more challenging pools. The course covers all types of pool and spa water feature construction, and reviews the construction process in detail from design to pool and spa start-up.

"The Pool & Spa Construction Course along with the Energy Efficiency Certificate Program are designed to teach best practices and new approaches that will give professionals the edge they need when competing for new business" said Director of Professional Development Michael Reed.
The ANSI/ICC Energy Efficiency Certificate (EEC) program is a comprehensive course designed to help professionals design, install and pass inspection on consumer friendly, energy efficient pools and spas.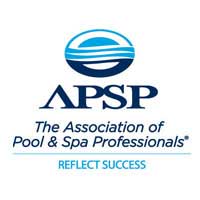 Speakers for these courses include Rick English, Owner, English Consulting (PSCC) and Steve Barnes, Safety and Compliance Manager, Pentair Aquatic Systems (EEC Course).

For attendees wanting even more of a comprehensive professional development experience, the three-day Pool & Spa Construction Course prepares for the Certified Builder Professional® Exam (CBP), leading to the highest level of pool builder professional certification in the industry.

While anyone can participate in the PSCC & EEC courses, attendees must have five or more years of industry experience and 24 hours of continuing education credits to qualify to take the CBP exam and prep course.
The program requirements are fully outlined in the APSP CBP application package which can be downloaded at www.APSP.org. The 24 technical hours earned by attending the PSCC course and/or the 8 technical hours earned from EEC may be applied toward meeting the 24-hour continuing education requirement for the exam. The application and separate exam fee for the CBP exam must be submitted to APSP by October 1, 2013.
Registration Packages

The APSP course offerings are ticketed events and seating is limited, so early registration is encouraged to ensure access to the program.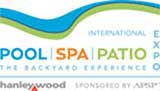 To register for these programs, attendees should visit www.PoolSpaPatio.com, where program schedules and additional information are posted. Discounted registration rates are available through September 25, 2013.
The 2013 Int'l Pool | Patio | Spa Expo will be held November 12-14, in the Bayside Halls at the Mandalay Bay Convention Center in Las Vegas, Nevada USA.
Follow this link for free expo registration