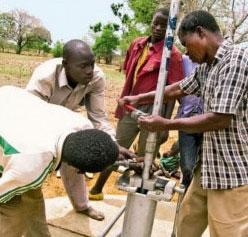 Pentair is a committed company in both the area of environment and sustainability and in the area of human rights and development. Therefore, the company began thie year a partnership with the Humanitarian Association Morija in Burkina Faso. This cooperation started with an initial donation of $ 10,000 by the Pentair Foundation to Morija's WASH programme (Water – Sanitation – Hygiene) in Burkina Faso.This donation will help a village to improve its water and sanitation installations.
Origins of the Program
In September 2000 the United Nations drew up the "Millennium Development Goals", of which objective number 7.C is as follows: "Halve, by 2015 the proportion of the population without sustainable access to safe drinking water and basic sanitation".
Pentair EMEA subscribes to this goal and as part of the existing Safe water project has entered into a cooperation with Morija, an international development organisation established in Switzerland and France and which organises humanitarian initiatives in Burkina Faso, Togo, Chad and Cameroon.
What kind of partnership?
The company finances a permanent well built with the full involvement of the village inhabitants.
It builds 15 latrines for families and 1 for the village in cooperation with the villagers and the men from the families for whom the latrines are intended.
It trains 2 bricklayers and provides them with the necessary equipment.
It trains people who teach children and parents the basic principles of hygiene, and provides them with the material for this.
It provides equipment for the village school so that the children can wash their hands.
It supplies the pupils with soap.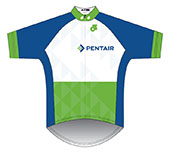 Other action by Pentair
But Pentair does even more. On Saturday 29 June a number of employees from Pentair Belgium and their family members are taking part in the Decathlon Classic Leuven cycling tour. The intention is to collect money for this charity while cycling. In this way the company wants to collect more funds for Morija to be able to build a further well and 15 public toilets in a second village in Burkina Faso.