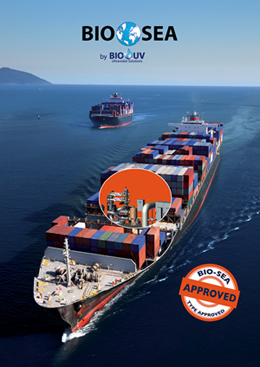 With 60% of its turnover being generated overseas, BIO-UV is diversifying and has announced the launch of the BIO-SEA® system – a ballast water treatment system, which has been certified by French company Bureau Veritas, and which is fully compliant with the regulations of the International Maritime Organization (IMO).
The certification process involved two and a half years' of work and an investment of almost €3m in R&D. BIO-UV is now able to offer its systems to ship owners and distributors who must be equipped by 2014. The company has received backing from Oséo, the Languedoc-Roussillon region and Europe.
However, the swimming pool and private spa market is still very much one of the company's major strategic focus areas.