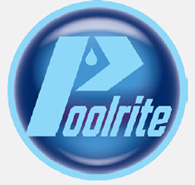 Poolrite Australia and Poolrite Research have gone into liquidation, and negotiations are underway to sell the assets to AstralPool Australia, reports Splash! Magazine.
The AstralPool offer is worth $7.5 million, with $4.5 million to be paid on settlement, followed by two payments of $1.5 million in three months and six months respectively. Poolrite had been in difficulties since last year.
"I suppose the worst kept secret in the Australian pool industry is now official," says AstralPool Australia MD Peter Wallace. "AstralPool are in negotiations to purchase the assets of Poolrite. We are negotiating the terms of the contract of sale and subject to any last minute problems, hope to expedite the execution and settlement within weeks," he says.
Wallace says that Poolrite and some of its other brands are very strong in parts of Australia, the company had some very good products and some excellent marketing, and he aims to make the best use of Poolrite's strengths and assets.
"We believe that AstralPool's distribution throughout Australia and around the world through our parent company Fluidra gives the Poolrite brands and products the best opportunity to reach their full potential," he says. Fluidra has a presence in more than 130 countries.