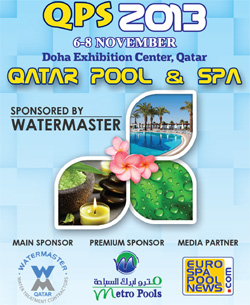 Exhibitions and conferences, organizer Heights with the support of Watermaster Qatar as sponsor and the partnership of the Qatar Civil Defense Department, has announce the launch of the 2nd International Exhibition and conference for Swimming Pools and Spas, which is to be held from November 6-8 at the Doha International Exhibition Center.
The announcement was made by senior officials of the Partners, who included Civil Defense Department's Prevention Division director Brigadier Ibrahim al Muftah, Heights Exhibition & Conferences chief executive Waleed Wahba, Watermaster Holding chairman Khalil Boueri, and Investment Holding Group chief executive Wael Shtayeh.

As per today over 85 percent of the companies that took part in the 2012 edition have confirmed participation in this year's edition, according to Heights CEO Waleed Wahba.
Professionals from around the world are to showcase their most recent technologies and experiences in the pool and Spa industry, with features related to water treatment, security pool covers, fountains, backyards equipments, landscaping, public pools and aqua parks.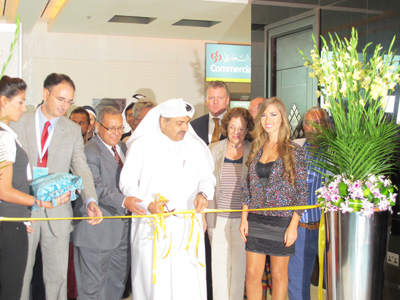 Heights Exhibitions and Conferences presented its warm words of thanks to all QPS 2013 Sponsors ; Watermaster Qatar - Main Sponsor, Metro Pools - Premium Sponsor, Civil Defense Department - Official Sponsor, and Euro Pool and Spa News - Media Partner.