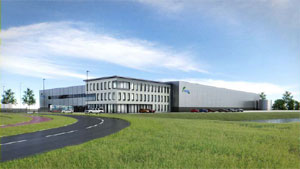 Bosta France Head Office
Bosta France, a subsidiary of MegaGroup, is expanding its customer network with the acquisition of Soditral SA, which was completed on 1st October 2012. Soditral, a leading supplier in products for pool maintenance, material and equipment to wholesalers, contributes with its experience, its wide range and its extensive network of clients, a real potential for the future development of Bosta France.

The key strengths of Soditral's range now makes Bosta France a major player in the market with a collection of accessories, technical, filtration and heating products, leisure accessories, lighting products, and, above all, chemical treatments, that are indispensable in the pool sector.
| | |
| --- | --- |
| | |

In addition, a team of 7 sales representatives and Michaël Little, the Sales Manager for France, ensures that the territory is fully covered. 2013 is an important year for Bosta France and the other subsidiaries of the group with the commissioning of its new European distribution centre at Veghel in the Netherlands.
By the end of 2013 this distribution centre will help improve the rapidity and reliability of deliveries to serve its customers even better.