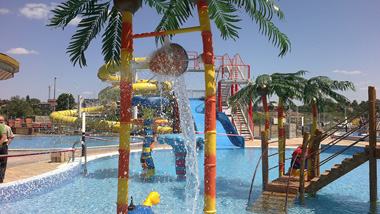 Polish water park specialist Pol-Glass has supplied a range of equipment for the newly opened thermal baths in Uniejów, Poland.
The water attractions for younger children include children's pool with a castle, coral fountains and a water bucket – all decorated in an exotic atmosphere and surrounded by palm trees.
The variety of other water attractions includes a pirate ship with water cannon, and tubular and family waterslides – which Pol-Glass says will provide an unforgettable experience for visitors.