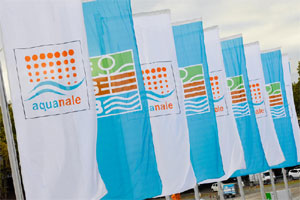 Aquanale, the International Trade Fair for Sauna, Pool, Ambience, will take place on different days starting in 2013. The fair will be open from Tuesday to Friday in the future - as will FSB, the International Trade Fair for Amenity Areas, Sports and Pool Facilities.
The next aquanale and FSB will be held in parallel from 22nd to 25th October 2013 in Cologne. More than 400 exhibitors (almost half of whom will be from abroad) and over 25,000 visitors (aquanale and FSB together) are expected. The swimming pool areas of both trade fairs will be presented in Halls 10.1 and 10.2. The swimming pool and wellness areas will be clearly divided into theme worlds.
"...We are also in discussions with Messe Stuttgart as the organizer of interbad. The sector wants to have a trade fair every two years, in odd numbered years, and ideally alternating between Cologne and Stuttgart. The starting point for such a concept would be the event in Cologne in 2013" says Katharina C. Hamma, Chief Operating Officer of Koelnmesse GmbH.
Hall 10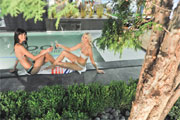 With the new concept, Koelnmesse will create an integrated and clearly laid out display of the public and private swimming pool and sauna segments. The joint presentation of the swimming pool segments of aquanale and FSB in Halls 10.1 and 10.2 makes it possible for national and international trade fair visitors to easily gather information about a wide and very interesting spectrum of products without having to walk too far. A supporting programme of diverse events and trade-related themes integrated into the new hall concept of Hall 10 will complement the exhibitor's presentations. Beginning in 2013, the social highlight of the supporting programme, aquanight, will take place on Thursday evening in the familiar "Halle Tor 2".

Six clearly defined theme worlds

Thanks to an understandable layout and clearly visible pictograms, visitors will find it easy to orient themselves in the new arrangement featuring distinct areas for swimming pools, saunas, spas and wellness. The individual theme worlds are clearly separated from one another.

Public pools Facilities - Swimming pool technology - private swimming pool area -
Sauna & Spa - Private spa - Green living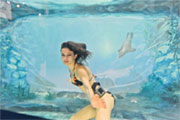 In Hall 10.1 the area for public pool construction featuring FSB exhibitors adjoins the theme world "Swimming Pool and Water Technology". This theme world connects the FSB and aquanale areas and creates an easy transition from public pools to the private swimming pool area of aquanale. The Cologne Swimming Pool and Wellness Forum is also located in the hall as an umbrella brand for the swimming pool and wellness areas. The forum will be expanded to include a pool architecture planning forum for planners and architects - especially those from the public swimming pool sector. Additional highlights in the hall will be the special show of the European Waterpark Association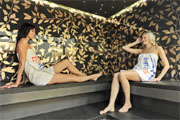 for the public leisure pool sector and the Service Point for pool constructors, including an innovation forum for the private pool sector.
In Hall 10.2 visitors will find the aquanale areas "Sauna & SPA" and "Private SPA" as well as the theme world "Green Living" with products and offers for natural pools, swimming ponds, biological water treatment, garden design and outdoor living. The innovative "Day SPA" and the special show "Nature Pools" will be particularly attention-grabbing presentations. Additionally, special events have been planned in order to directly address up-scale private visitors.