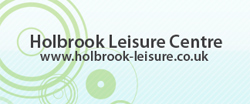 The Holbrook Leisure Centre in Gosport, Hampshire, is being closed six months early at the end of June following claimed weather damage to its roof.

The centre was originally scheduled to remain open until a new £7 million leisure complex was completed nearby in January 2013, but Gosport Borough Council has confirmed the centre is to close on 30 June. If the closure goes ahead, the town will be without a public swimming pool for the remainder of 2012.

Staff at the existing centre are to be made redundant, and will have to re-apply for their jobs at the new centre nearby.

According to the council, the building has deteriorated considerably over the winter and recent stormy weather had further damaged the roof over the main pool, and it was now a health and safety risk. Council leader Mark Hooks said that repairs would cost £30,000, and that this expenditure could not be justified out of public funds.

However, staff have claimed that there are no health and safety issues with the roof, and comments on the website of the Portsmouth local newspaper The News raise several questions about the real reason for the closure – particularly as demolition of the existing facility is apparently now due to begin immediately after its closure in order to make way for a new hotel.

One contributor asked why if it was a health and safety issue the pool was able to remain open until the end of the month, rather than being closed immediately. Another accused the council of "burying bad news" over the Queen's Diamond Jubilee weekend, and leaving news of the closure until after the council elections in early May.