The UAE Society of Engineers is to launch the UAE Pool Industry Best Practices Awards at the ME Pool & Spa exhibition, to be staged from 24-26 September in Dubai.
Run in conjunction with Reed Exhibitions Middle East, the awards have been established to showcase the most outstanding pool and spa creations the region has to offer. The awards will be run in four categories: Best Concept of Design; Best Green Design; Best Green Pools (Design & Build); and Best Pools Facility Management.

According to the organisers, the object of the awards is to reward, inspire and stimulate industry innovators, while at the same time enabling them to be recognised locally, regionally and on the world stage.

Further information is available by emailing [email protected].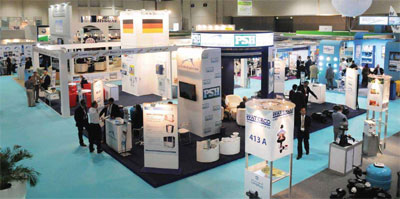 2010 edition