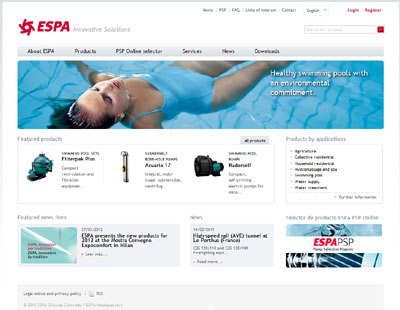 ESPA renews its image in Internet and creates a new 2.0 corporate web portal.
With half a century of experience, the ESPA brand has followed the strategy based in the constant innovation and improvement, the direct service, the quality of its products and the proximity to the client, in order to face the new business challenges that international growth entails.
The ESPA group has always been characterized by remaining at the forefront of new technologies. The first ESPA website was launched in 1995 and it was a pioneer in the beginning of the digital age. From that moment on, this website has been renewed periodically and now it turns on a 2.0 web.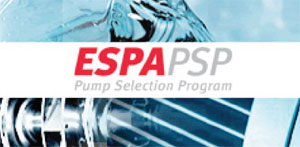 The new ESPA corporate website, developed together with the ESPA Company and the digital communication enterprise Interactiu, wants to be a meeting point amongst the community of ESPA users and to gather the distributive units of the group located in the main international markets. The new web portal improves the users Internet navigation (installers, prescribers, distributors, etc.) and makes easier the ESPA products search thanks to the creation of four new ways of searching: range, applications, alphabetic order and a personalized search.
In Espa.com all the information about the products and services that the company offers can be found.