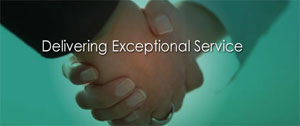 A survey of the UK leisure industry has revealed that more than half of the people questioned would not recommend their leisure centre or health club to a friend.

Carried out by business intelligence company Leisure-net Solutions and customer retention researchers The Retention People, the survey of more than 32,000 people using 511 clubs also revealed that more than a fifth of respondents would actively discourage others from joining their club.

The survey used the Net Promoter Score (NPS), a customer loyalty metric developed by Fred Reichheld, Bain & Company and Satmetrix. Almost twice as many leisure operators took part in the survey compared with the inaugural one in 2011, and the overall industry NPS was worked out at 21%, almost the same score as in 2011.

"NPS is probably the most powerful single indicator of your customers' view of your business," said Mike Hill, managing director of Leisure-net Solutions. "It is a proven indicator of customer satisfaction, loyalty and commitment."

Alister Rollins, founder of The Retention People, added: "In many ways it is not surprising that the scores from this year's survey haven't changed. In fact, it shows that the methodology that we are using is consistent and robust. Scores will only move if the operators within the sector change the way they do things, whether this be cultural changes or operational improvements to service delivery."