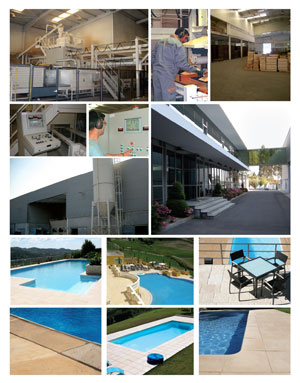 In line with its development strategy, Fabistone began installation of another production line thus increasing its production capacity by around 40%.
Specialising in the manufacture and marketing of reconstructed natural stone paving, Fabistone manufactures and develops distinct ranges of paving, edging and walls, paying special attention to the design and comfort of its products.
With in-house development of the models and moulds needed for the production of its paving and edging, Fabistone will be presenting new paving and new colour patterns at the 2012 Lyon Swimming Pools Trade Fair.