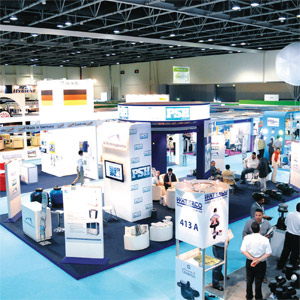 Reed Exhibitions has signed an agreement with construction intelligence specialist Ventures Middle East to launch Ventures' Onsite Project Zone at the 5th edition of ME Pool & Spa, being held on 24–26 September 2012 in Dubai.

Comments exhibition director Tarek Ali: "The main objective is to track and present selected projects from the GCC [Gulf Cooperation Council] and the Middle East, whether in the design or under-construction stage, aiming to connect Ventures' listed architects and consultants with ME Pool & Spa exhibitors and facilitate business channels to explore latest trends and technologies required in the currently designed and under-construction projects."

The Ventures Project Zone will be accompanied by an Award Programme, as well as workshops organized by the UAE Society of Engineers.
Exhibitors at ME Pool & Spa 2012 will have free access to this area, and an excellent opportunity to learn about the upcoming projects and explore new business opportunities for their companies in the region.