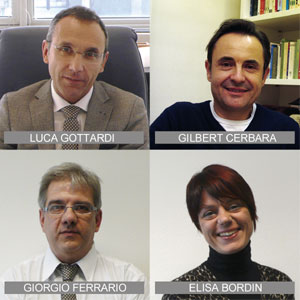 RENOLIT Italy renews its human structure reinforcing it through the incorporation of three new people.

The objective of this renewal is to provide the best possible service to its distributors and partners as well as addressing the needs and demands of installers, supporting them both at a technical and commercial level.

Luca Gottardi will lead the new team and serve as Head of waterproofing, for swimming pool, civil engineering and roofing.
Giorgio Ferrario will be responsible for the Swimming Pool Business. Ferrario comes from the pools from industry with more than 10 years experience carrying out various functions and responsibilities.
Gilbert Cerbara will assume the technical responsibility. This is a newly created role and includes not only the technical support pre and post-sales but also the training side of our Renolit Academy.
Finally, Elisa Bordin will assume the role of customer service and sales support.