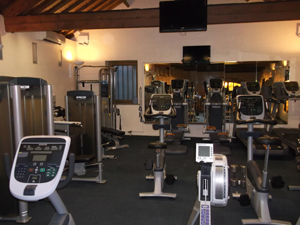 Tadcaster Community Swimming Pool, a mainly volunteer-run West Yorkshire leisure centre, has invested in new Precor fitness equipment to boost the centre's appeal.
Run by the Tadcaster Swimming Pool Trust, the centre has around 800 active members, but management had noticed that attendance at the fitness centre had started to drop off and the existing equipment was starting to show its age.
To complement the swimming pool facility, the trust has decided to invest in the replacement equipment to reverse the decline in attendance, purchasing all new fitness stations, additional lighting in the changing rooms and new shower cubicles, and repainting the area housing the main reception, social area and gym.
"We had a two-week trial of the [Precor] AMTs, before a decision to buy was made, to see what our clients thought," says trust fitness manager Darren Brown. "Ultimately we chose Precor because they understood our individual situation and went the extra mile to create a deal that suited us, including dual-use resistance equipment and upgraded cardiovascular stations."
Jez Whitling, Director of Sales for Precor said: "Tadcaster Community Swimming Pool is quite a unique facility. It has two swimming pools and a fitness suite and relies on the support of volunteers, who are only managed by a small core of paid staff, to keep it running. The new equipment for the gym was paid for by a surplus in funds that the trust managed to secure through the continued support of its customers and volunteers."