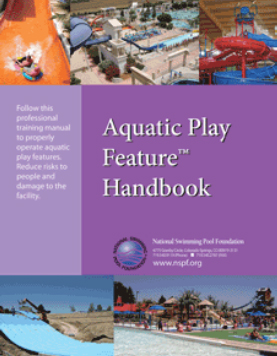 The US National Swimming Pool Foundation (NSPF) has revised its Aquatic play Feature online training course with an improved user interface, increased interactivity and easier navigation – and a Spanish version is also now available.

Desgined as a standalone educational tool for those who care for swimming pools with play features, the course is specially designed to cater for the special management and operational issues that arise in pools equipped with play features.

NSPF CEO Thomas Lachocki comments: "We have learned that aquatic play features can complicate management and operations. For example, managing water chemistry to prevent RWIs [recreational water illnesses] can be challenging where aquatic play features are installed."

The course features narration, images, video and interactive activities, and includes a copy of the Aquatic Play Feature Handbook. The course can be completed in two hours, according to the NSPF, and costs $50 per student.