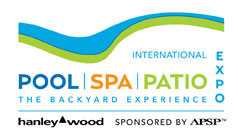 The 2012 International Pool | Spa | Patio Expo has issued a call for presentations to all consultants and specialists worldwide who would be prepared to share their knowledge at this year's educational conference programme.

Taking place in New Orleans from 3 to 8 November this year, the educational conference programme aims to present the latest trends in the pool, spa and back-garden industry – designed to help attendees increase their profit and expand their technical knowledge.

The organisation is seeking expert speakers with proven dynamic presentation skills and in-depth knowledge, and presentations should be around 90 minutes in length. The seminars are being pitched at intermediate to advanced level, and are intended to be applications-oriented, real-world problem-solving topics and be free from promotional materials.

The deadline for submitting Call for Presentations proposals is 15 February 2012.