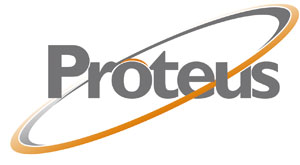 2011 was a very successful year for A&T Europe Spa, particularly for its Proteus Pools Division. Significant to this success was the rapidly increasing sales of Proteus pools into the UK market.
This growth has encouraged the formation Proteus UK Swimming Pools Ltd which, under the Management of Tim Bareham will continue to make significant inroads into the commercial pool sector where fast track contracts required.
Tim has also expanded the UK Proteus Dealer Network who have all attended the Italian Pool Academy and have qualified staff to undertake Proteus Pool installations throughout most of the UK. Today, the Proteus portfolio offers a unique opportunity to take full advantage of demands of the UK holiday sector which is preparing for the upsurge in "stay at home holiday makers".
All holiday makers demand a lovely pool to swim or play in and the Proteus Range meets this criteria with unparalleled quality and competitive prices. Other significant market developments are expected in France and Eastern Europe this year.