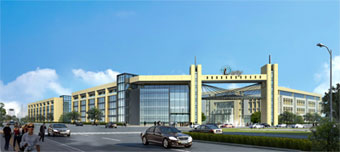 Hangzhou Darlly Filtration Equipment Co., one of the world's largest replacement filter cartridge manufacturers, has announced plans for a new 40,000 sq.m facility to cope with the expansion of its business.

Situated close to the existing plant in Hangzhou, China, the new building will house a state-of-the-art research and development capability and technologically advanced laboratory, and will take Darlly's employee count to 450.

Darlly International Export Manager Theresa Zhang commented: "The enlarged facility will enable us to increase our output dramatically; we expect to triple our output within the next two years. Our growth in Europe is significant; Darlly Europe is instrumental to this, our partnership flourishes. Growth outside of Europe, including the US, is considerably ahead of our forecasts, so we are very confident of an unassailable future."

Darlly's products are distributed in the UK and Europe by Filters4Spas.