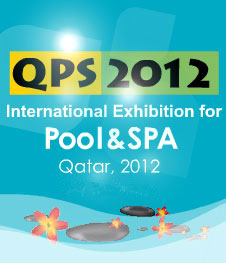 The Qatar International Exhibition for Swimming Pools and Spas (QPS) is to be held in Doha on 26-28 September 2012 (new dates).

Showcasing a complete range of pool and spa products, the event aims to capitalise on the boost in both commercial and domestic leisure-related activities following the country's successful bid to stage the 2022 FIFA World Cup. Qatar expects to open 300 new spas in the next five years, for example, and is spending tens of billions of US dollars in upgrading its leisure infrastructure.

Organised by Heights for Exhibitions and Conferences, QPS 2012 is billed as a gateway to the "fastest and most promising economy in the Gulf".