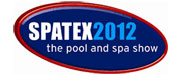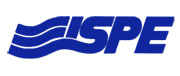 The Technical Programme of workshops and demonstrations at Spatex 2012 – the UK pool and spa trade show – is being hailed by the organisers as the "best ever".

Run in conjunction with the Institute of Swimming Pool Engineers (ISPE) and featuring 15 new presentations and 22 separate sessions, there is a wide range of subjects on offer – including hands-on demonstrations covering the intricacies of cutting, soldering and welding pipework.

Servicing and maintenance requirements of filters and pumps will also be included, as well as a demonstration looking at swimming pool heat pumps, plus installation requirements and basic maintenance.

Each of the three days of the show will also offer presentations for commercial pool operators, with a joint presentation on what action to take if tests on swimming pool or hot/cold water systems yield positive results. Health and Safety Management will also be covered.

The Spatex Workshop and Demonstration Programme is free of charge, and delegates will benefit from a Certificate of Attendance to add to their professional credentials.