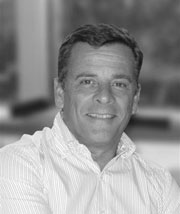 Jean-Baptiste Clavel -
MD of Zodiac Pool Care Europe
The Zodiac company is currently on the lookout to acquire companies as part of its development strategy in Italy.
Europool Italia (Castiglione delle Stiviere, Mantova, Italy), a company of the Zodiac Group, has been specializing in the manufacture and marketing of in-ground pools since 1977.
One of the two leading companies in this sector in Italy, Europool Italia attained a turnover of almost € 20 million in 2010, and boasts of a market share of 20%.

In order to support its determination to expand its pool business and consolidate its offers to its partners, Zodiac is actively looking to acquire companies that specialize in the Italian market.
Its clear objective is to develop the company Europool Italia.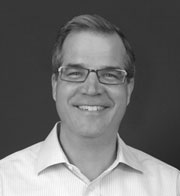 Bruce Brooks
CEO of the Pool Care dpt of ZMP
Bruce Brooks, CEO of the Pool Care department of the ZMP Group and Jean-Baptiste Clavel, MD of Zodiac Pool CareEurope, explain: "Zodiac has always pursued an external growth strategy based on the acquisition of referential companies in the pool market. It draws on the expertise of leading companies in their sector of industry and provides the capital needed for development in order to offer its business partners the excellent products and services that are the hallmark of our brand.
Italy is one of the largest European markets, this therefore justifies our strategy".

This active quest began several months ago and negotiations with potential partners are now in the final stages.

About Europool Italia

Europool Italia was created in 1977. It specializes in marketing accessories and components for building in-ground pools and is part of the Zodiac group.
For any further information : [email protected]