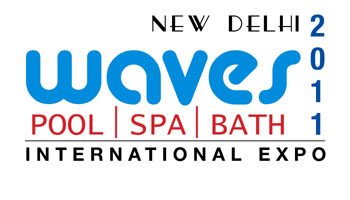 Welcome to India's First Annual Pool, Spa, and Sauna Expo & Conference!

WAVES Magazine and Exhibitions India Group welcome you to the inaugural annual WAVES – Pool, Spa, Bath International Expo & Conference 2011, India's only Pool, Spa and Wellness Expo & Conference.

In 2010, India's economy grew by over 9% - making it the fastest growing democratic economy in the world! Though a relatively new industry, the pool and spa market in India has huge potential. Interest in portable spas, swimming pools, and saunas has been steadily growing over the past decade. The explosive growth of the middle class (now equal to the entire population of the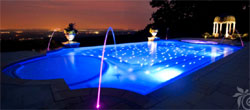 United States, 300 million people) has further fuelled the demand for wet leisure luxuries, with more and more Indians wanting their own private getaway. A place to relax and de-stress from busy and hectic lifestyles has resulted in increased demand for private swimming pools, portable spas, and commercial spa & wellness centres. This growth has developed a serious industry with creative opportunities for architects, builders, and landscapers as well.

Looking at the potential of this flourishing industry, the WAVES International Expo & Conference comes at a perfect time, indeed. Prem Bhel, Chairman of Exhibitions India Group, the country's leading event organization company who has been in existence since 1987 and is ISO 9001:2008 and ISO 14001:2004 certified, explains that the reason behind the event was to create a platform for key decision-makers in the industry to connect to global manufacturers and in the process learn and expand their businesses.


With a firm focus on business development and industry growth, the WAVES International Expo & Conference 2011 will not just be a serious meet for professionals but will also have many exciting features for private customers, thus creating many sales leads for international companies and their newly appointed Indian distributors.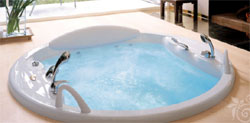 This year's historic exhibition is also concurrently hosting an insightful two-day WAVES Conference 2011 on 11th and 12th August. Held in association with Society Interiors magazine, the conference promises deep insight and focus on the latest advancements in the swimming pool, spa and wellness industry. The conference assembles market leaders in every aspect of the industry, from India and abroad. Presentations on the latest products and trends will be performed by companies such as AstralPool, Pentair, Hayward, Waterco, Zodiac, Spa World and many more, and will be attended by industry professionals, architects, builders, journalists, and government officials.
Here is an overview of the program sessions:

DAY 1 – 11 August 2011
Inaugural Conference Session "India towards Wet Wellness"
Panel - "India towards Wet Wellness"
WAVES 2011 Awards + Vote of Thanks
Session 1 - "Bathing & Spa Technologies of Tomorrow"
Session 2 – "Wet Wellness in the Home" (Session by Society Interiors magazine)
DAY 2 – 12 August 2011
Session 3 – "Pool & Spa Technologies, What's new from India and around the globe?"
Session 4 – "Swimming pools and Healthy Water"
Session 5 – "Creating Harmony with Nature"
For detailed program click here