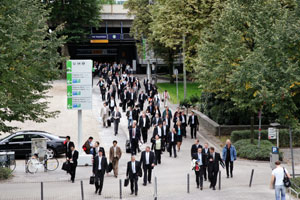 Aquanale, International Trade Fair for Sauna, Pool, Ambience, is opening its doors from 26th to 29th October 2011 and providing visitors and exhibitors with a very special service: Lufthansa, the official airline of aquanale 2011, is offering the visitors from over 250 foreign cities in 100 countries exclusive special conditions. In addition to the reduced Lufthansa flight tickets, rail travellers can get to aquanale 2011 by using specially reduced German Railways' rail tickets.
Flight connections from abroad to Cologne, Düsseldorf or Frankfurt can be booked online with immediate effect for the travel period 19th October – 5th November 2011 on the (www.lufthansa.com) Lufthansa booking platform by entering the "DEIQP" access code. The participants' discount and improved conditions in First, Business or Economy Class are automatically displayed along with any lower special rates which might be available. (Important: the pop-ups for this website must be enabled, as otherwise the booking platform window does not open.)
A whole host of airlines are therefore offering value-for-money flights and conditions within Germany and Europe. All the destinations serviced can be found at www.airport-cgn.de.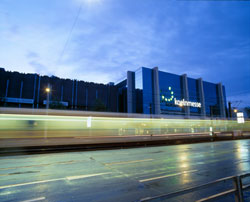 In cooperation with German Railways (DB), tickets to Koelnmesse/Deutz station are available nationwide for rail travellers at special rates starting from 99 Euro.
Bookings can be made by phoning the Deutsche Bahn GmbH (DB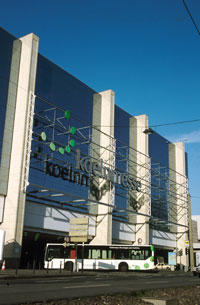 Dialog) sales office hotline on 0049 - 01805/311153 and quoting the keyword "aquanale" or from three months prior to travel online at www.aquanale.com.
In and around Cologne exhibitors and visitors can travel on buses, trams and trains free of charge, because their admission ticket entitles them to free travel on local public transport within the Rhine-Sieg Transport Authority (Verkehrsverbund Rhein-Sieg - VRS). That also includes the S-Bahn (suburban train) transfer between the airport and exhibition centre, which takes only 15 minutes.
The cooperation with the internationally renowned airlines and rail travel companies is a further service offered by Koelnmesse.
Koelnmesse will also be delighted to assist you in obtaining a visa.