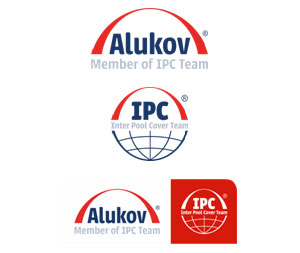 With the beginning of the New Year the ALUKOV HZ company decided to give itself an attractive gift: a revised corporate logo! Since having founded ALUKOV HZ 15 years ago and after 5 years of successful operation of its IPC E.E.I.G. distribution network, it was time to update and revamp. The graphics of the new logo are simpler and crisper. It is more easily "readable", i.e. easy to visually remember and recognize, while being both timeless and versatile; its airy lightness is retained.

The dominant graphic element remains the red arch, which symbolizes our product and company philosophy : a sheltering roof, as well as the companys membership in the global IPC Team network. The same adjustments were also made to the IPC Team logo itself.


This overall change, which corresponds to a global trend of uniting graphics and fonts to create new and strong corporate logos, is further designed to be more applicable to diversive PR campaigns, promotion materials and in the use of such modern technologies as laser, embroidery, plotter-cutting, etc. Lastly, these logos come visually across well in all these support types with good legibility throughout -- even in small sizes.