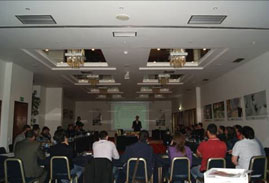 On last 18 of April, SCP Portugal makes is first's Wellness Training in Cascais City, joining the Hot Tubs industries with Saunas and Steam Room. The Training counted with the already known-brands Beachcomber Hot Tubs and Finnleo Saunas.
On this Training have participated Blake Scott, Executive Vice President of Beachcomber and Paulo Moraes, Product Manager for Beachcomber in SCP Portugal.
Both welcomed the Beachcomber Dealers as well as the new professionals on the wellness business.
Many News For 2011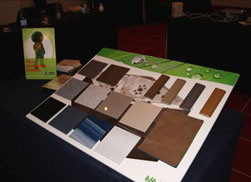 Many news were presented on this training, starting in the new features in Beachcomber Hot Tubs; that really show the concern that Beachcomber has on a fabrication of a quality product with technology advantage; as well as all the news in Finnleo Saunas, presenting the new Range of Saunas, with installations made in 30 minutes on a Massive Wood Sauna, what is really an advanced technology on the Saunas' fabrication.
One of important parts of the training, was the methods of sales, "How to Get the Target" trained the dealers on sales and advertising, preparing them for the competitive market that is always changing, creating new challenges.