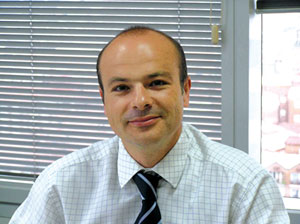 RENOLIT has developed a high-quality protective lacquer for its RENOLIT ALKORPLAN 2000 and RENOLIT ALKORPLAN 3000 membranes that help to preserve the original appearance of the pool for a very long time.
This acrylic lacquer, exclusive to the brand, provides optimum protection against UV rays, stains, abrasion, scratches, fungus and bacteria. It earns the membranes the reputation of the highest quality in the market. This quality, together with the wide range of colors and printed designs available, and the vocational training and technical support provided by the company, gives the company a huge competitive edge in the sector of pool finishes.
«We are the only manufacturers to have mastered the technique of applying a special lacquer to the coating to give it the strongest possible protection against daily aggressions and the ravages of time. We also offer the widest choice of colors and printed designs in the market, and the appropriate technical support to install our membranes with ease», says Pedro Arrebola, Business Manager of RENOLIT's Swimming Pool Unit.