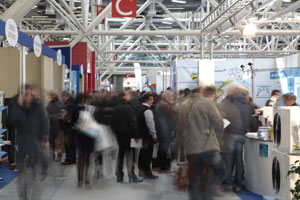 It was difficult to improve the already excellent results from 2010, yet ForumClub - ForumPiscine was able to exceed, with an increase in visitors of +10% (6.500 during the three days) and even a company increase of +15% (150 exhibitors present, with Astral Pool and Giaretta as major sponsors of the event).
Operators, technicians and interested private parties found at the Fair, an exposition area of more than 16,000 square meters, all the latest and most important technologies, models, products and innovations for the pool, spa, sport centers, equipment, installations and services for the fitness and wellness clubs.
In addition to the big success of the Expo was the
International Congress
, which has always been a point of reference regarding the needs and tendencies of the sector.
One highlight was
the first edition of the ForumPilates Convention
(two paid for technical workshops) and
ForumPilates Open Day
(day of free non-stop lessons) which offered the best in training for teachers and operators and participation of the public and potential enthusiasts.
Also this year, the protagonists of the
International Congress of the ForumClub-ForumPiscine
were over 1,000 operators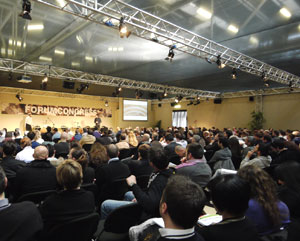 attending the lectures on the most recent and actual themes: a lot of attention was given towards the sessions on
aquatic management
(renewable energy, pool safety, management and design in the wellness and Spa areas) in addition to those on
(web) marketing, medical wellness, law, efficient management and retention.
The first long awaited edition of the
Italian Pool Award
, the recognition of Italian design excellence for pools and spas promoted by the
technical magazine Piscine Oggi.
Api Italia and Bauen
received the
award for the outdoor residential category
(respectively for free form and geometric form);
FM Studio
won the indoor residential category;
A&T-Piscine Castiglione
obtained recognition in the commercial indoor category and
architect Lamberto Caponi
for commercial outdoor.
ForumClub-ForumPiscine
has set the date for the
next edition,
in program for Bologna's Fair,
February 23 to 25, 2012.