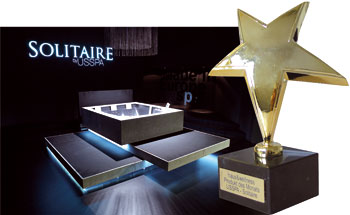 Spa of the future named Solitaire was awarded by the German professional magazine Haus & Wellness. Solitaire was pronounced the product of the month January (Produkt des Monats, Januar 2011).
Indeed, the team of Czech spa producer has brought the prize from Piscine Exhibition, in Lyon, yet.
The Deutsch magazine is giving the prize 12 times a year to the wellness products and technologies and as they stated only those products that set the trends through the remarkable innovations and exclusivity may be awarded.
This is another exceptional tribute to the Solitaire, whose entry to the market is impatiently awaited.