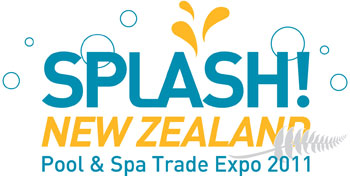 After being organized twice in Auckland, a number of exhibitors asked us to consider rotating the event and when we found out the New Zealand Recreation Association will be hosting their 50th annual JAWS conference in Wellington co-locating SPLASH! with the event made for an exciting mix. This co-location has been a major factor in selecting Wellington as many of their 150 delegates have not previously attended a SPLASH! Trade Show. Wellington is also a great choice for hosting an international event as New Zealand's Capital City, the southern most city on New Zealand's north island, gateway to the South Island, with a regional population of 440,000 it's the perfect central location for SPLASH!
The Just Add Water Seminar (JAWS) is New Zealand's annual Aquatics Conference and one of the events most looked forward to on the NZRA professional development calendar. JAWS will be held in Wellington on 18-19 August 2011. Each year JAWS attracts more than 150 delegates from all areas of the Aquatics Industry, including facility owners, operators, managers and coordinators, industry consultants and local government personnel. All delegates are being invited to attend SPLASH!
A number of companies have confirmed their participation at the event, new buyers including Filtermaster as our Silver Sponsor and NSPI who are assisting with education.
We are mindful the event is for the trade i.e. builders, specifiers etc. and we will be developing an even stronger educational component at the event.
With the launch of SPLASH! Asia in Singapore in 2011 – it will be a big year for exhibitors and visitors. Both events will be organised to the same high standard as previous SPLASH! shows
(Press release)