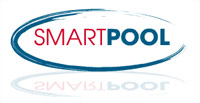 Lakewood, NJ, November 30, 2010.
SmartPool, Inc. announced today that it has sold its AquaPill® Division to Halosource, Inc. of Bothell, Washington. The AquaPill line is well known for its proprietary capsule mechanism for delivering water treatment chemicals to swimming pools and spas
. Terms of the transaction were not disclosed.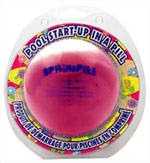 "The decision to sell the AquaPill Division was made because it was not core to SmartPool's main business of developing and manufacturing non-chemical products for the swimming pool industry,"
said
Lewis Dubrofsky, SmartPool's Chief Operating Officer
.
"This transaction allows us to focus on our core business and continue to expand our research and development activities for a wide array of new technologically advanced products. We believe that our AquaPill customers will be well served by Halosource, a specialist in water treatment and best known in the swimming pool industry for its SeaKlear® line of chemical products."
SmartPool® manufactures a broad range of swimming pool accessories, including robotic cleaners, solar heaters, alarms and lights. It sells its products primarily through distributors in the U.S. and Europe. In the U.S. and Canada, dealers can participate in SmartPool's innovative SmartRewards™ Program, which is the only loyalty program specifically directed to after-market swimming pool dealers.