After setting up a new strategy with regard to its "Bathroom" offer, Jacuzzi France is now focusing on a development strategy for its spa offer.
The inventor of modern and personal whirlpool massage and balneotherapy is strengthening its "
Gold
" selective distribution network of spas.
The spa is a sophisticated product for which clients need assistance
– from the choice of product to its daily use, including delivery and installation.
This network, consisting of thirty or so authorized dealers today, is expected
to grow to fifty sales outlets by the end of 2011
.
These "
Gold
" partners benefit from the personalized support of the manufacturer: technical training (particularly in maintaining the quality of water) and after-sales service, specialized service and sale of accessories and products.
The company has now recruited a network coordinator and set up a specific plan of action, together with a sustained marketing drive.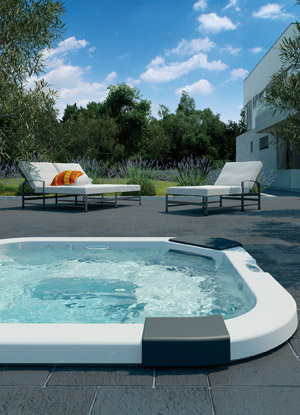 Spa Santorini II

Spa J 465 Opale Wenge - to try