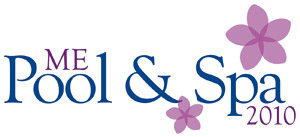 This meeting in Dubai from 26th to 28th of September 2010, will be the opportunity to get interested in and to reach the market of one of the most dynamic regions of the world, in its economic development.

In this occasion, EuroSpaPoolNews will publish a special edition LE JUSTE LIEN / SPECIAL MIDDLE EAST which will be distributed to the exhibitors and the visitors in the entrance of the Show.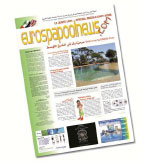 LE JUSTE LIEN N°2 Special Middle East 2010
16 pages, Arab/English, 3 000 copies
ADVERTISING & Editorial DEADLINE: 31 AOUT
Distributed in DUBAI from September 26th to 28th, 2010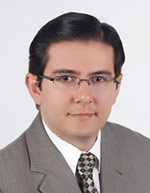 Tarek Ali
The organizer of the show speaks to us about it :


"
Welcome to the
4th edition of Middle East Pool & Spa 2010,
a golden opportunity to tap into the market of one of the richest region in the world. With an estimated value of $10 billion per annum,
the Gulf remains one of the world's most dynamic pool and spa markets. ME Pool & Spa is the only show in the Middle East to present a platform for both international and national pool and spa industry players to explore the latest in products, investments and technologies while networking with high quality contacts.


Once again, the event gathers hundreds of industry professionals in the great city of
Dubai
to put the spot light on what we cannot deny to be the essence of all that is luxurious and vital to the human body and mind, Pool & Spa!


We would like to invite you to attend this mosaic of art, technology and business environment, and have your hands on the latest designs and solutions in the pool industry.


Weather you are an
inspired individual, corporate or a dynamic business man,
your attendance will add to your inspiration and open new horizons for your business development by sourcing the best products and technologies being offered in the market place by leading companies.
ME POOL & SPA 2010
will be held
for three days and will host the renowned Certified Pool Operator Course
which is designed to provide individuals with the basic knowledge, techniques, and skills of pool and spa operations. The Certified Pool/Spa Operator certification program has delivered more training than any other program in the pool and spa industry since 1972,
resulting in more than 200,000 successful CPO certifications in 44 countries.
We would like to welcome you on
Sheikh Saeed Hall between 26 and 28 of September 2010, Halls 1 & 2 (Dubai International Convention and Exhibition Center). You can register online for free pass, visit www.mepool.com.
Looking forward to welcome you at
ME POOL & SPA 2010. "

Your invitation to the Middle East Pool & Spa Exhibition : http://www.mepool.com/pool/pool-vp.html
Certified Pool Operator® course at the Middle East Pool & Spa Exhibition 2010 : http://www.mepool.com/cpo/cpo.html