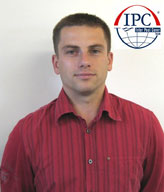 Since April 1st. 2010, Mr. Marcel Krouzil has been appointed to the post of Executive Director of IPC Team E.E.I.G.
He will be responsible for cooperation set-up, management and coordination of marketing activities and projects through the whole group.
He reports directly to
Mr. Jan Zitko, President of IPC Team.