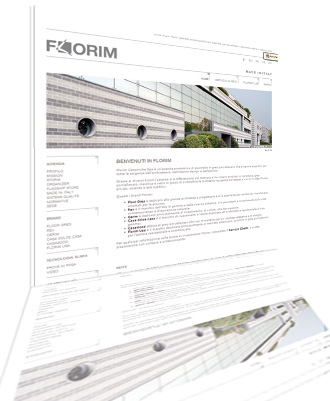 The Florim project on multimedia communication continues, and following the new websites launched in October 2009, an important new work instrument for external communication is now available: the new website florimsolutions.com, dedicated exclusively to the technical applications for architecture and building construction.
This new website is the corporate division that assists professionals in every stage of the work, from development to the final installation of swimming pools, ventilated facades, raised and industrial flooring, urban furnishings and prefabricated bathrooms, offering a comprehensive and dedicated support service.
It goes beyond the offer of merely the ceramic product. In fact, we propose solutions for building construction and architecture that are able to satisfy globally the needs of professionals, contractors, and private individuals.
Florimsolutions.com
aims to become the on-line point of reference for the world of architecture and building construction, revolving around the wealth of content and the completeness of information as its strong points.