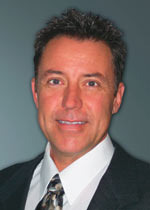 Marco LONGLEY
A new book, written by Marco LONGLEY who sold almost two million dollars in spas in his very first year in the industry, teaches dealers how to double their sales in 7 days.
It offers the reader with
step-by-step techniques and strategies to instantly increase sales
. "
The ultimate hot tub and pool $ales book
", launched on October 16, 2009, provides invaluable sales techniques and strategies to help dealers close more sales.
This
200+ page
book also includes actual sales scripts to help you handle any sales situation or customer.
Author,
Marco LONGLEY
, has also held senior sales management positions with several major spa manufacturers. With almost 30 years sales experience, he has "walked the walk" and now reveals exactly how he did it.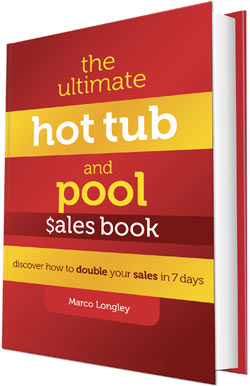 He has taught sales professionals from Canada to Europe and has enjoyed time spent
teaching and working with sales teams in the Caribbean and Mexico.
"
The ultimate hot tub and pool $ales book
" covers the following topics, and many more:
Discover the "Three Simple Words" that will immediately increase your sales.
"We need to think about it." It doesn't sound that bad, if you know what to say next.
Discover why objections are buying signals and not "deal breakers".
Establish instant credibility.
Use a "planned" not "canned" presentation to learn what to say, when and how to say it.
Understand your prospects' mindset of "What is in it for me?"
Confidently close the sale on the first visit.
Stop "telling" and really start "selling".


We will soon publish 12 lessons written by Marco LONGLEY about how to be successful selling spas and pools.