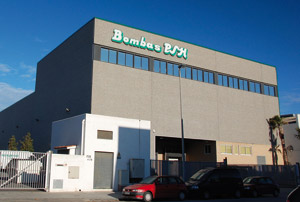 In order to strengthen its financial capacity, a company reordering has recently been done in
BOMBAS PSH
. A new investor with Spanish capital and family management has entered and subscribed 100% of the capital
of PSH 2010, SLU
, the new company which will continue with the activity of the former one as from September the 1st, 2009.
With the entering of fresh capital, it is in a position to assure optimal level of service and R+D projects management, which are necessary factors for maintaining the leadership in the swimming pool sector. The new owners have assigned
Mr. Joan Lluis Pineda
as General Manager of PSH 2010 and have opted to maintain and trust the existing managing team and its strategic plan.